Judith Bergman

: Hijab Barbie: Useful Idiots of Cultural Jihad

Ahmed Charai

: Africa: The Way Forward

Debalina Ghoshal

: Russia's Dangerous Nuclear "Diplomacy"
by Judith Bergman • November 27, 2017 at 5:00 am
Far from being a symbol of empowerment, the new Hijab Barbie is an example of a cultural and civilizational jihad -- and the submission of a Western company, Mattel, to that jihad. Cultural jihad is the attempt to change and subvert Western culture from within, or more simply put: to Islamize it.

Rather than reminding girls of a world of opportunities, the hijab reminds them of all the things they cannot do in many Muslim countries. These include decisions about their own lives and bodies, such as not having their genitals mutilated, and generally not leading the free lives that women in the West -- including the ones working at Mattel -- probably take for granted.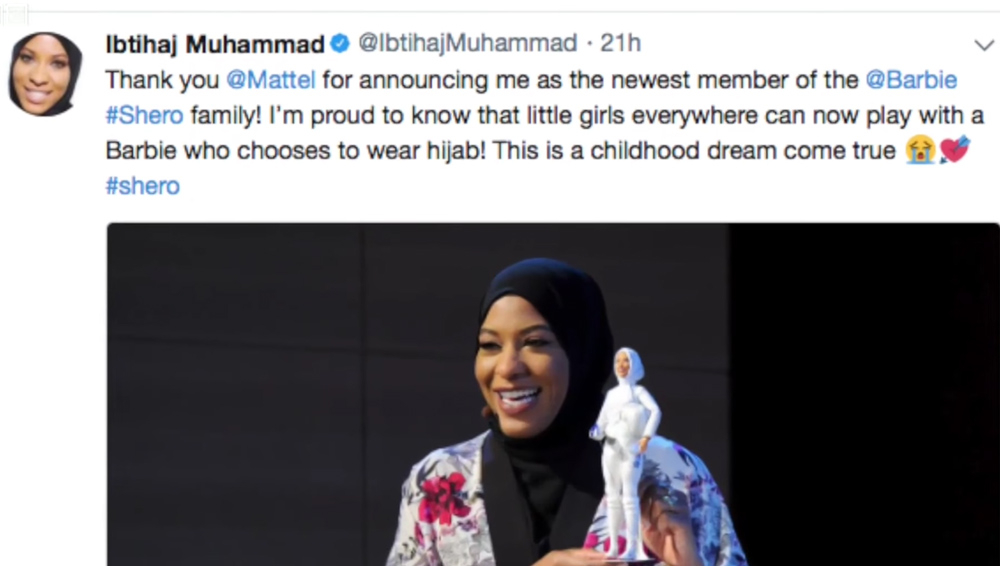 (Image source: Facebook screenshot via BBC/YouTube)
A new Barbie doll has been launched as part of Mattel's "sheroes" line. It is a doll in full hijab modeled after American-Muslim Olympic fencer, Ibtihaj Muhammad, the first American athlete to compete in the Olympics wearing a headscarf, which -- apparently -- Mattel felt was something for little girls worldwide to emulate. That and the possibility of selling millions of toys in the burgeoning Muslim market, of course.
According to a statement from Mattel:
"Barbie is celebrating Ibtihaj not only for her accolades as an Olympian, but for embracing what makes her stand out," said Sejal Shah Miller, Vice President of Global Marketing for Barbie. "Ibtihaj is an inspiration to countless girls who never saw themselves represented, and by honoring her story, we hope this doll reminds them that they can be and do anything."
by Ahmed Charai • November 27, 2017 at 4:30 am
The United Nations keeps spending huge amounts of money in many countries for missions supposedly established for aimed for peacekeeping in many countries. However, the cost-effectiveness of these missions remains to be seen. They have so utterly failed to solve any crisis.

The US is called upon to provide equipment, expertise and training for the local governments. Terrorist activities over almost all of the continent threaten US citizens, personnel and investments.

The fact remains that those who decide to join terrorist groups often do it out of despair and lack of alternatives, rather than based on ideological grounds. US investments present the real prospect for creating job opportunities for young people to prevent them from succumbing to the temptations of the merchants of death. The way forward is to piece together a new platform of African consumers of US products and services, and by the same token fend off terrorist groups.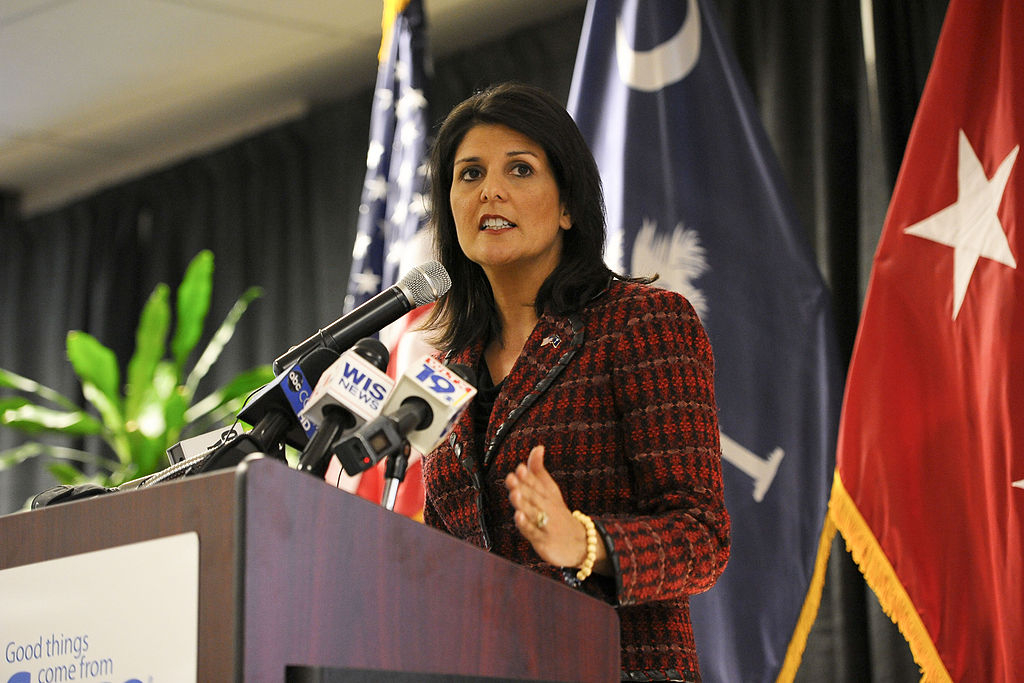 Nikki Haley (pictured above from 2014). (Image source: defenseimagery.mil)
What has just happened in Zimbabwe is merely symptomatic of the state of affairs in the African continent. Robert Mugabe, the "last of the Mohicans" of the wars of independence in Africa, has been shown the door at the age of 93. It was the higher echelons of the military and his own political party that decided they had enough of the "Old Lion", rather than a popular upheaval. The exit scenario was executed masterfully, without any bloodshed or violence of any kind.
To be sure, the people of Zimbabwe, a country that boasts an 83.6% literacy rate among its adult population, have to be commended for showing a strong sense of civility, to say the least, in the face of this major turning point. They are indeed an exception in Africa.
by Debalina Ghoshal • November 27, 2017 at 4:00 am
Russia's state owned nuclear energy organization, Rosatom, of Uranium One celebrity, has been trying to develop nuclear cooperation with most of the Middle East countries.

Russia would undertake building and operating the nuclear power plants – then start influencing the foreign policy decisions of the country supposedly to "protect" the nuclear power plants from terrorists, and from there to project military influence in the region as it has done in Syria. Russia has already strengthened its defense and military cooperation with Iran and Turkey.

Middle Eastern countries seem as eager to partner with a great power such as Russia as Russia does to partner with them. That way, "everyone" in the region could enjoy greater influence, militarily and otherwise.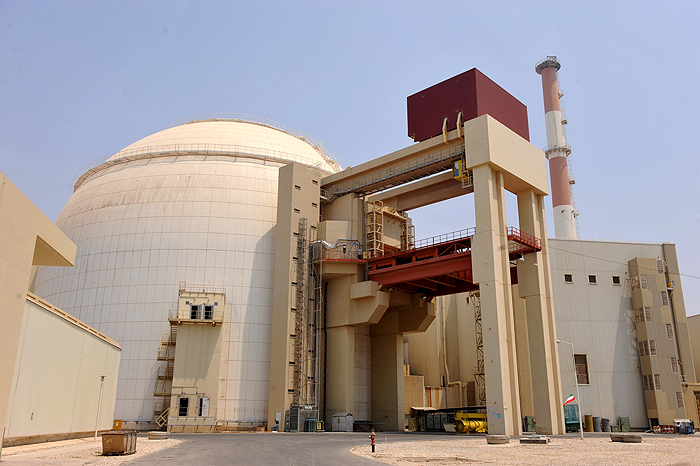 The Russian-built Bushehr nuclear power plant, in Iran. (Photo by IIPA via Getty Images)
Russia has been trying to relieve itself of the economic slowdown it has faced ever since the West imposed sanctions on it for invading the Ukraine. To that end, Russia's state owned nuclear energy organization, Rosatom, of Uranium One stardom, has been attempting to develop nuclear cooperation with most of the countries in the Middle East. Russia apparently considers the Middle East and North Africa two of the most lucrative markets; countries in the Middle East have already expressed interest in building 90 nuclear power plants at twenty-six sites across the region by 2030.
The Russian government has strongly supported the success of a company globally. Rosatom, for instance, already opened a regional office in Dubai, even though the United Arab Emirates does not have nuclear cooperation with Russia and cooperates with South Korea instead.